Simon Davis is an algae entrepreneur on a mission to sustainably farm our oceans. After first-hand experiencing the plight of ocean farmers around the world, he founded SEADLING, a seaweed biotech company based in Malaysia.
Since 2018, this team has been making waves in the algae sector, and in the coming years, they hope to drive innovation in the tropical seaweed sector by creating high value feed additives for pets, aquaculture, and grazing animals.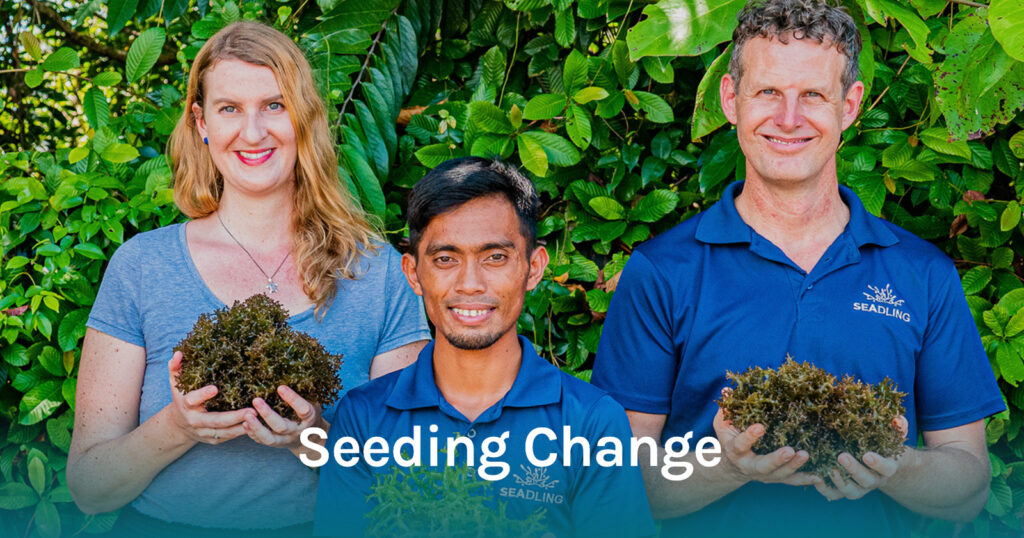 In this edited conversation with Peter Green, Simon spoke about SEADLING, his plans for the future, and advice for others in the space.
Why did you create SEADLING?
After working closely with seaweed farmers in Indonesia, I realised that the tropical seaweed sector in the region was extremely low-tech and under-researched. It quickly became clear to me that little to no innovation had taken place in the space for decades.
Following that observation, I spent a year travelling the world, visiting researchers, and connecting with companies and farmers. That's when I also noticed the limited selection of products made from tropical seaweed species.
Ultimately, it was these pain points that motivated me to create SEADLING.
In this team, our goal is to find innovative ways to improve the cultivation of seaweed and create better products. In addition, as a social and environmental impact company, we prioritise the regions in which the macroalgae is farmed and the seaweed farmers with whom we work.
What's next for SEADLING?
Firstly, we are very excited about fermented seaweed, which is the main ingredient in SEADLING Pet, our digestive health enhancer for animals. We recently launched this supplement and have big plans for it after receiving an overwhelmingly positive response from our customers.
Secondly, while Kappaphycus is the most common seaweed we use, we plan on adding more seaweed species to our products in the next year or two, including Asparagopsis spp.
What advice would you give to yourself starting out in this space?
The number one piece of advice I would give is to be patient. The seaweed industry has encountered many challenges over the years. As such, it's crucial to give yourself time.  Fortunately, at SEADLING, the hard work of our team has made this whole journey much easier. I've been very fortunate to work with some brilliant individuals in this space.