THE BIG IDEA
For generations, humans have turned to seaweed as a biostimulant and fertiliser.
But we didn't really understand why it had such an effect…
… Until Ali et al. released a breakthrough paper in May 2022, which explored how algae can metabolically influence tomato plant productivity.
Biostimulant Results
For this investigation, the team added Stimplex (a commercial A. nodosum extract) to tomato plants over a 72 hour period.
And after this, they performed transcriptomic analysis, which uncovered something quite special:
A complete change in tomato plant metabolism. Specifically, the up-regulation of 635 genes, and down-regulation of 456 other genes.
Which genes?
According to the paper, "Ontology enrichment analysis showed three gene categories were augmented, including biological processes, cellular components, and molecular functions" (see Figure 1).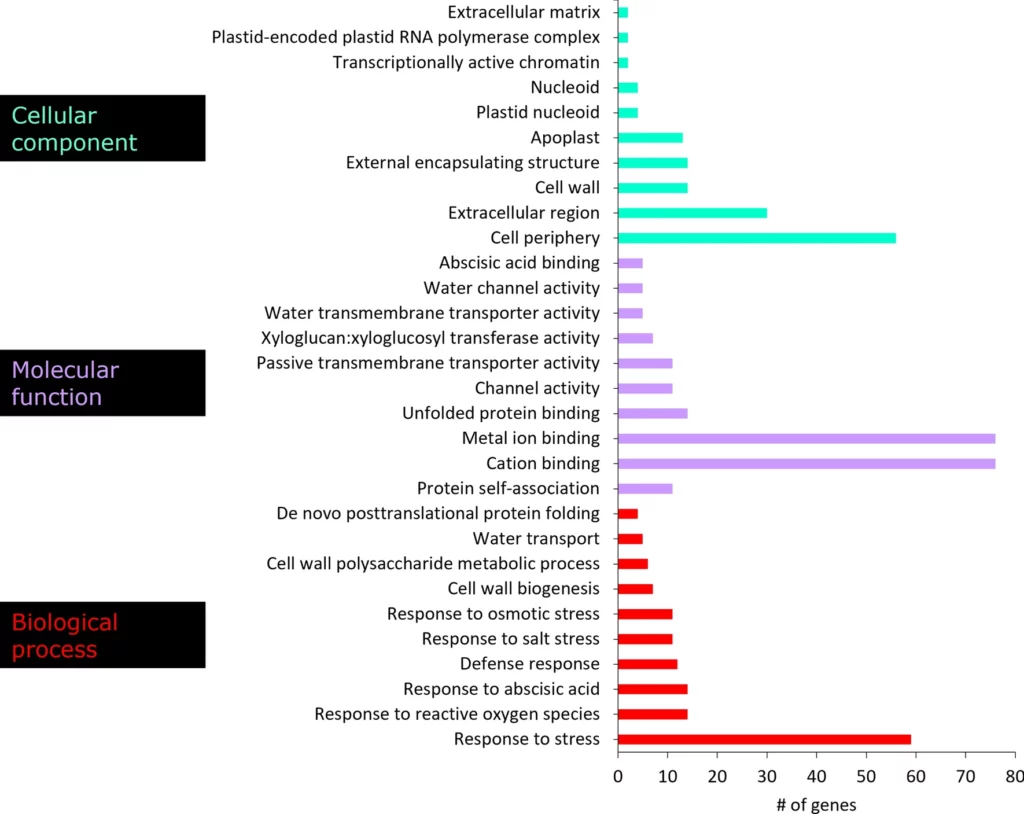 And KEGG pathway analysis revealed that the extract had a strong influence on the expression of genes involved in:
Carbon fixation,
Secondary metabolism,
MAPK-signalling,
Plant hormone signal transduction,
Glutathione metabolism,
Phenylpropanoid and stilbenoid metabolism, and
plant-pathogen interactions
See Figure 2 for a visual representation of these pathways.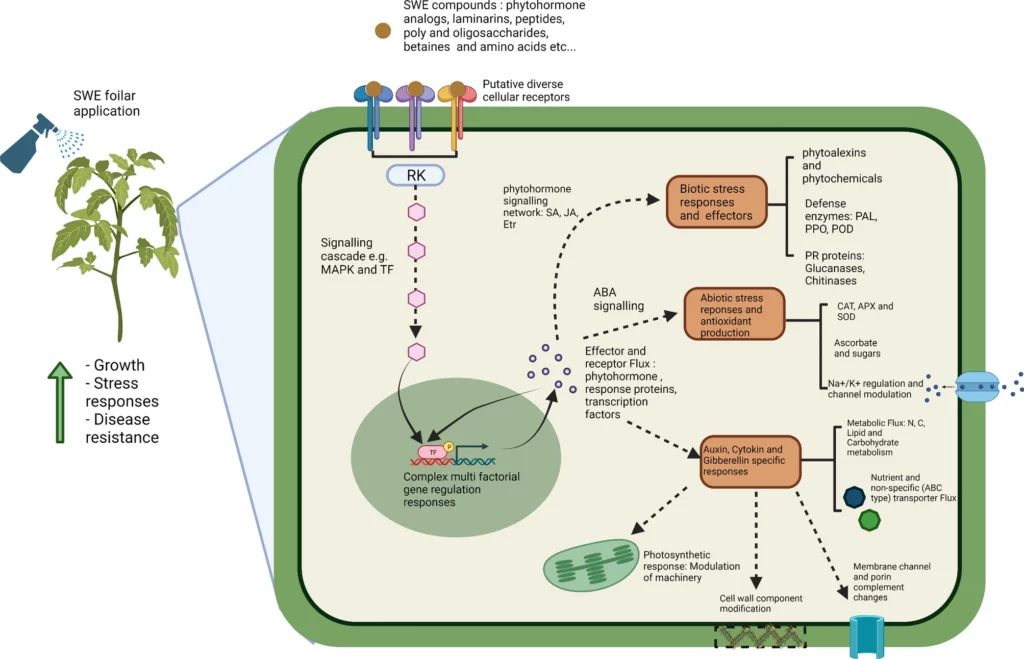 With these findings, the team link the use of seaweed extract to favourable plant growth and stress resistance. They also show support for the continued use of Stimplex as a biostimulant for plant crops around the world.
As the manufacturer of Stimplex, it'll be interesting to see how Acadian Seaplants integrate these findings into their product marketing.
At present, the firm sells its extracts to farmers in more than 80 countries (for 70 different crop types), and we can see this research going down well with buyers.
Read more HERE.