In today's report:
Markets: $39.5M for Mara Renewables
Chart: Blue carbon credits
Epic: Powering a microprocessor by photosynthesis
Fireside chat: Bright Tide's Harry Wright
Around the web: Scientists at West Virginia University may have found living microorganisms in a halite sample dating back 830 million years.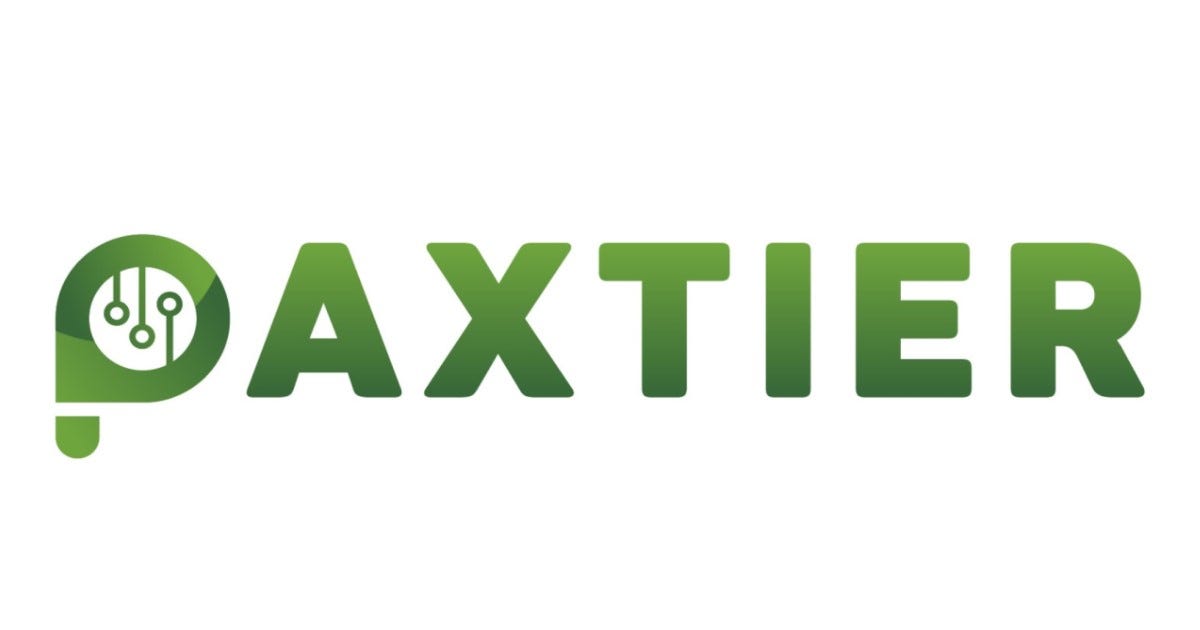 "We move forward through the advancement of knowledge. So, invest in that, build partnerships, and bring great minds together. That will ensure the development of this important new seaweed industry." — Josh Goldman, Greener Grazing/Australis
---
Dear algae technologists,
Hello and welcome to The Paxtier Report for Wednesday, May 18th 2022!
Have you ever wondered what algae biochar looks like?
Because this week, while exploring the sustainable conversion of biomass to lithium-ion battery graphite, a team from the US shared this crazy pic:
---
Markets and Investing
What a week! From Emerald Technology Ventures raising a $264m European Transformation Fund, to Amprius Technologies Inc. going public for $1.3b, climate tech sure seemed busy during this period of market decline.
Over the last 7 days, additional noteworthy highlights included Generation Investment Management launching a new $1.7b Sustainable Solutions Fund, Carbon Clean raising $150m for its carbon capture technology, and Sencrop, a weather analytics service provider, raising $18m.
Chart
Meanwhile, algae tech only got hotter this week as McKinsey's new report evaluated blue carbon's potential role in climate action.
A particularly interesting chart in the report showcased how blue carbon projects "lag in scale compared to other types of nature-based solutions on voluntary carbon markets."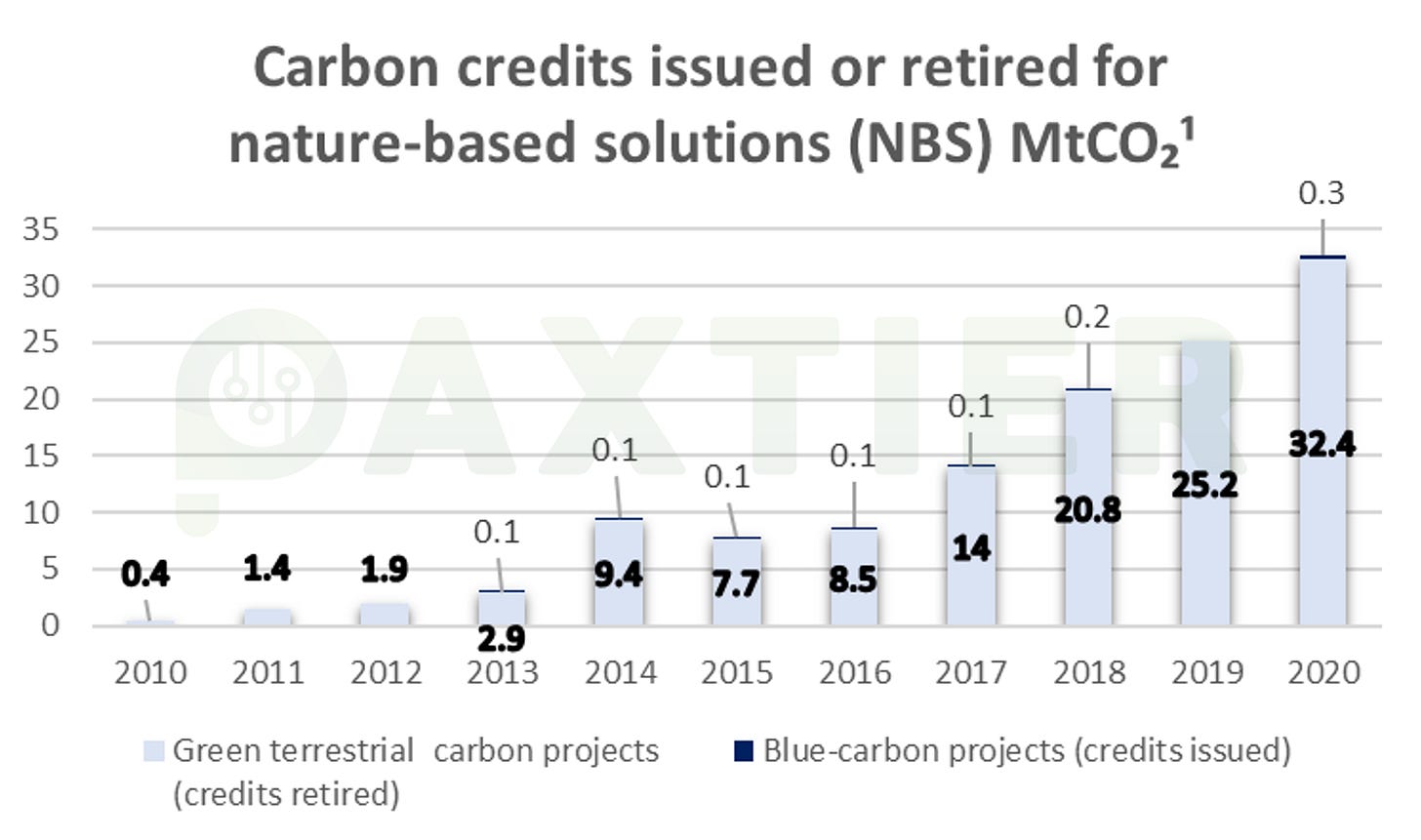 As you can see from the image, relatively few blue carbon credits were issued in this period.
But the report highlights how blue carbon credits will increase in the future as voluntary carbon market methodologies change.
Mara – velous
Let's hear it for Mara Renewables, who yesterday announced the close of a $39.5M million equity raise. The move was supported by investors including InvestEco, BDC Capital, Export Development Canada, MacKinnon, and Clear Creek Investments. Well done guys!
What do Mara Renewables do?
Mara Renewables harness microalgae to create sustainable ingredients for products like children's formulas, food applications and nutritional supplements.
Along the way, the team has managed to commercialise a high-quality algal omega-3 fermentation production process which uses a proprietary algae strain called Schizochytrium sp. T18 (isolated from the Bay of Fundy in Atlantic Canada).
And their focus on sustainability has been winning over customers as their algae-derived omega-3 fatty acids are vegan, halal certified, free of environmental contaminants, and offer reduced environmental impact compared to plant and fish derived omega-3s.
What does this mean for Mara ?
The investment underscores Mara's position at the forefront of the microalgal sector, and their CEO, Arturo Ania, had this to say about the update:
The new investment will allow Mara to continue our aggressive growth trajectory and further expand new R&D initiatives into commercial products. We are certain that the expertise added around our investor and board table will allow us to continue our growth phase and expand our Omega-3, protein and other ingredient platforms to become world-changing solutions.

We believe that people five or ten years from now will be able to look back at what we are doing today and point to it as a moment where the future of food shifted toward something better.
Algae Market Snippets
Some other big moves this week:
In depth with Peter Green
Community Fireside Chats: Bright Tide's Harry Wright
Harry Wright is the founder of Bright Tide, a company seeking to mobilise the power of the private sector to address urgent climate change and environmental challenges around the world. To do this, the team offers several sustainability advisory services which include:
1. Hackathons
2. Training Workshops
3. Advisory work; and
4. Accelerator Programmes
Here's a teaser from our recent chat, which covered Bright Tide's evolution, Harry's plans for the future, and advice for others in this space.
Could you expand on your Blue Economy Accelerator Programme?
We set up this new accelerator programme to find and support entrepreneurs working in marine conservation and the blue economy.

It's an eight-week program, designed to help founders overcome challenges they might be experiencing with their start-ups.

Alongside this, the programme helps educate our corporate sponsors on various climate topics, which can help them make better investment decisions.
What's next for Bright Tide?
We're putting together the strategy for our next programme, and we're hoping to do another accelerator in October.
What advice would you give to others starting out in this space?
If you happen to have experience in marine biology, zoology, or conservation, consider using your scientific expertise to help the private sector transition more quickly towards climate action. There's a great opportunity to use your skills and knowledge in the corporate space.
Research Paper Review: Powering a microprocessor by photosynthesis
THE BIG IDEA
In March, I spoke to Alberto Scarampi del Cairo to discuss several aspects of his exoelectrogenic cyanobacterial work.
At the time, he mentioned how his team would soon be publishing some findings…
… and just a few days ago, their paper went viral.
The article, by Bombelli et al., was released in the Energy & Environmental Science journal and explores how to create new, sustainable, affordable and decentralised sources of electrical energy using photosynthesis.
Results
To do this, the group turns to cyanobacteria, and develops a novel aluminium-anode bio-photo-voltaic system (Al-BPV) which uses Synechocystis sp. PCC6803 as the photo-active component.
The system is built using common, durable, and recyclable materials in small form (comparable in size to an AA battery) and is able to power an Arm Cortex M0+ microprocessor continuously for several months.
Ultimately, the team demonstrate "the robustness and practicability of an Al-BPV as a durable and reliable source of renewable power for untethered applications".
As a result, they propose the system as an alternative method to power electronic devices, and hope it paves the way for the large-scale implementation of photosynthetically powered micro-electronics in the future.
What else was hot in algae-tech this week?
Three groups filed a second lawsuit over Florida's manatee starvation crisis, which is driven by pollution and algae blooms killing seagrasses. (Read more HERE)
Omega Acne: A new study by dermatologists in Germany has identified a potential link between low levels of omega-3 fatty acid in the blood and acne. Of the 100 patients with acne studied by the dermatologists, 94% were found to have below recommended levels of omega-3 fatty acids in their blood. (read more HERE)
AlgaePrize: Just a reminder to check out some of the cool technologies highlighted as U.S. Bioenergy Technologies Office (BETO) 2022–2023 AlgaePrize winners. (HERE)
Cosmetics: when biotech is better than nature. This piece considers how biotech teams have sought safety in cosmetic products over the years. For instance, it explores how Amyris and Solazyme hoped to use algae to produce fuel, but later shifted focus to food, nutrition and personal care. (Read more HERE)
Scientists at West Virginia University may have found living bacteria, algae and fungi in a halite sample dating back 830 million years. (HERE)
Novel Methods to Remove Polysaccharides from Macroalgae. A team of researchers from Italy and Russia has collaborated on a new paper investigating the influence of conventional and non-conventional extraction methods on the structure and properties of polysaccharides produced from macroalgae. (AZOMaterials)
Ceapro Inc. Announces Publication of Results for PGX-Processed Alginates in the Journal of CO2 Utilization (Read more HERE).
Tweets of the week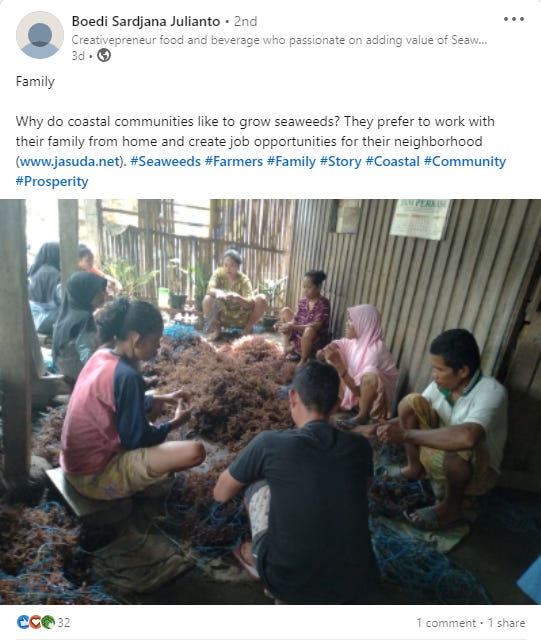 8. (Paper) Manipulation of fatty acid profile and nutritional quality of Chlorella vulgaris by supplementing with citrus peel fatty acid. (Nature.com)
9. Start-up Rumin8 aims to limit livestock methane emissions (Source: AFR)
10. A Scottish research collaboration has learned that green LEDs could be crucial in extracting a valuable ingredient for health and wellbeing supplements from microalgae. The project team found that green light could enhance the production of fucoxanthin, a pigment commonly used for anti-inflammatory and antioxidant dietary supplements.
11. The microlayer between ocean and atmosphere is at the centre of a new research group led by scientists from Oldenburg, Germany. Over the next four years, the team will study this unique environment where harsh conditions prevail. The project focuses on the biological, chemical and physical interactions in the microlayer. Its inhabitants range from single-celled algae and bacteria to more complex unicellular organisms and small animals. (Read more HERE.)
Jobs
Jobs this week included:
Fully Funded PhD Scholarship: The Effect of Mineral Rich Algae with and without Plant-based Protein Supplementation on Endurance Exercise Performance – Swansea University
Life Cycle Analysis Specialist: GreenCoLab – Universidade do Algarve
That's all folks!
Thanks again for joining us this week. Hope you have a great day and stay tuned for more algae tech updates soon!
Peter