Charlie Bavington is the co-founder of OCEANIUM, a biotech start-up developing innovative, all-natural products from sustainably sourced seaweed.
He has spent over two decades working in marine biotechnology R&D and, in 2005, also founded GlycoMar – a company researching and developing marine-based products for the healthcare, pharmaceutical, personal care, and nutritional markets.
In this snippet from our recent call, Charlie and I discuss the evolution of OCEANIUM, challenges facing the seaweed industry, and advice for others in the space.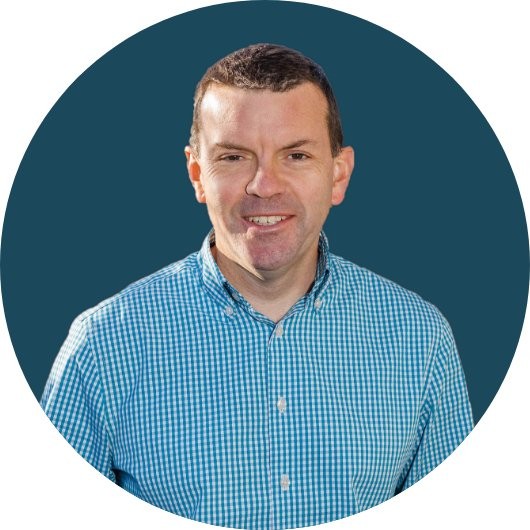 How has OCEANIUM evolved to where it is now?
Karen, my co-founder, first discovered seaweed while studying sustainability at Cambridge. After deciding to start a business focused on this resource, she connected with me through the Knowledge Transfer Network and, at a conference in 2018, we discussed her idea for seaweed-derived biopackaging. We soon realised the full capability of seaweed as a versatile marine plant and decided it would be more commercially viable to explore biorefining technologies instead. This would allow us to produce multiple products with multiple "value streams".
We quickly conducted some techno-economic analyses to determine the feasibility of our venture and, when the scaling factors looked reasonable, we knew we had a strong chance of making it work.
After this, in 2018, we put in a lot of effort and managed to secure some grant funding from Sky Ocean Ventures and Innovate UK. This allowed us to conduct small-scale proof of concept pilot studies.
And since then, we've grown significantly and raised additional funds from friends, family, business angels, and accelerator programs. We also raised capital from the World Wildlife Fund and Builders Vision for our major seed round, which has allowed us to grow our team and develop an R&D facility as quickly as possible.
It was a deliberate choice to avoid vertical integration early on because we simply didn't have the resources to do it. Furthermore, the skills required for seaweed processing and biorefining are vastly different from those needed for seaweed farming. To account for this, we've been focused on building mutually beneficial partnerships with farmers for long-term supply and security. And we now sit in the middle of the supply chain, where we try to promote seaweed farming in the western hemisphere and push for the scale needed to make a measurable impact.
What's next for OCEANIUM?
We are currently operating at a multi-tonne wet-weight scale and raising funds to build an industrial demonstrator with a 5000 tonne per year wet weight capacity.
What extracts from seaweed are you focused on and excited about?
Overall, we see the greatest potential for seaweed in food and chemicals/materials at a large scale, and see the value of food applications as a crucial step towards achieving that scale. To develop products in these markets, we currently use our technology to extract and purify soluble components from seaweed, including nutraceuticals and proteins. Meanwhile, insoluble components are processed separately to create our fiber product.
But beyond that, there are many potential new products and applications for seaweed that can drive additional value. For example, I see many potential applications for seaweed in healthcare. However, investing in healthcare can be risky and slow, so it makes sense to establish a solid processing business first.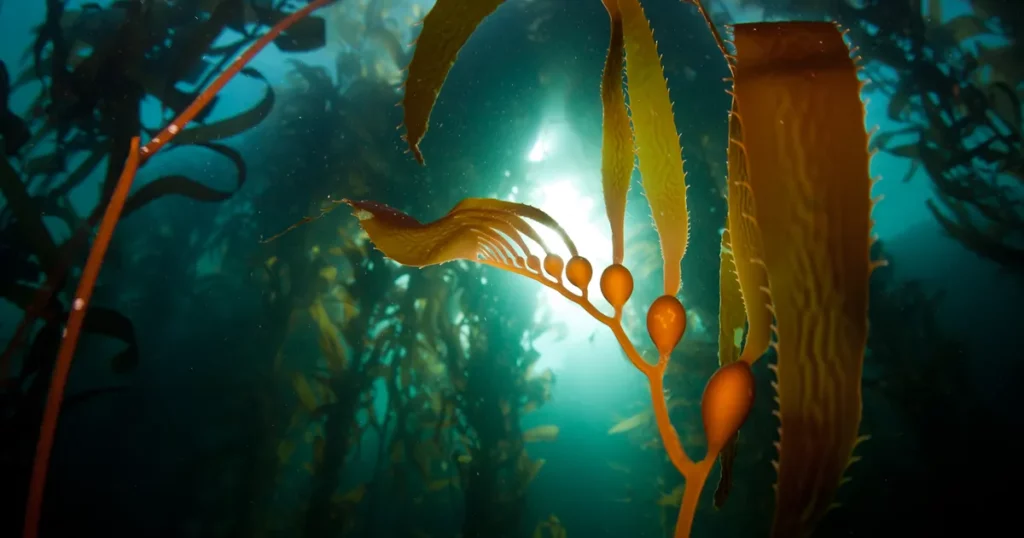 What major challenges does the seaweed industry face?
One of the major challenges with seaweed is a lack of technology and analytical tools. In the pharmaceutical and healthcare industries, these tools are highly developed and easily accessible. But when working with marine biomass, some basic tools are lacking. This can make it difficult to process seaweed effectively and reliably.
Secondly, the seasonality and variability of feedstock can be a major challenge. There's generally a lack of fundamental knowledge about the material, and this means we have to develop additional non-core technologies to help us produce a consistent product.
Finally, as a company, we are highly aware of the potential for unintended consequences arising from the establishment of a large-scale seaweed industry. To address this, we are working with a wide range of experts to conduct lifecycle analyses and assess the environmental impact of our work. This can be a challenging process for a start-up, but we are committed to ensuring that our work does not have unintended negative consequences. We would like to see the whole process become simpler and more accessible for companies like ours.
What advice would you give to someone else starting out on this journey?
As a scientist who has made many mistakes when starting a business, I would recommend that my younger self read the book "Disciplined Entrepreneurship" by the team at MIT's Sloan Management School. This book emphasises the importance of technology development, understanding your value proposition and market, and clearly stating these when presenting your technology as a business proposition.
If you'd like to learn more about OCEANIUM or join them in their mission, check out the company site here. You can also follow Charlie on LinkedIn here.